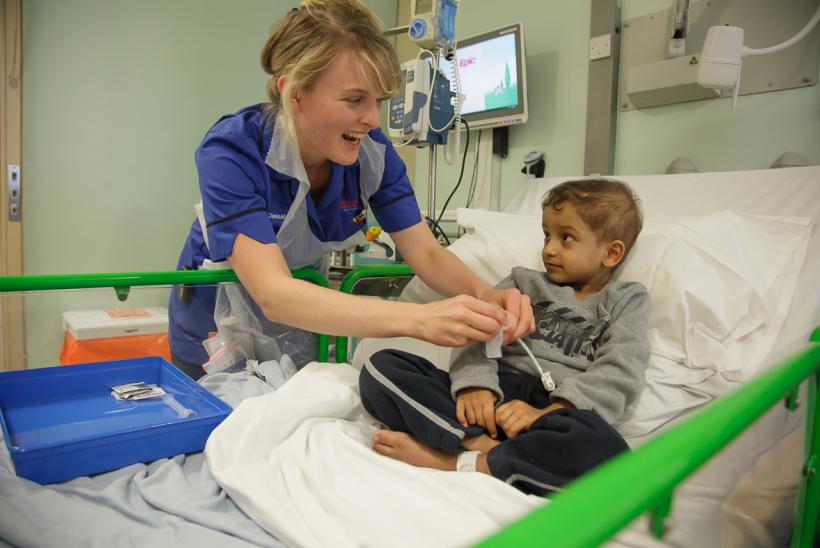 Bumblebee Ward is located on Level 5 of the Octav Botnar Wing in Great Ormond Street Hospital (GOSH).
The ward has 18 single patient and parent rooms and a 3 bedded area. The ward cares for children and young people, aged up to 16 years, from over 20 differing specialties.
As a nurse on Bumblebee Ward you will look after children from medicine and surgical specialties including, but not limited to, neuroscience, gastroenterology, orthopaedics, plastics and craniofacial.
Bumblebee Ward is managed by our highly qualified nursing team, as well as consultants, doctors, clinical nurse specialists, physiotherapists, healthcare assistants, speech therapists, dietitians, play specialists, psychologists and hospitality assistants. Bumblebee Ward has three dedicated Arabic Interpreters situated on the ward.
Bumblebee Ward is open 24 hours a day, seven days a week.
To contact Tom, Bumblebee Ward Manager, click here!