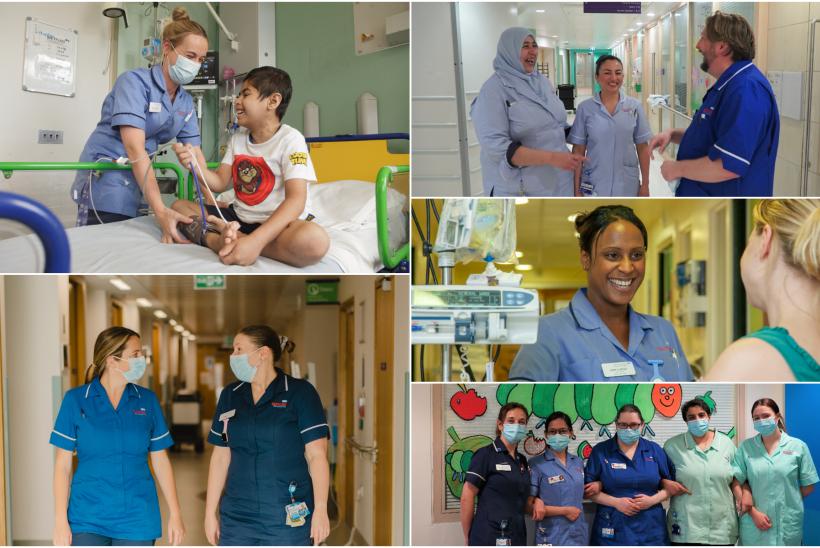 Find out why Great Ormond Street Hospital (GOSH) is the next step towards an extraordinary nursing career! Learn about our cutting-edge treatments supported by pioneering research – allowing us to provide care to children and young people with the most complex conditions.
Do you see yourself making the move to the most vibrant city in Europe to join us? 
We will ensure you are supported throughout your move to London, United Kingdom!
We will be with you from day one of employment offer in gaining your Nursing and Midwifery Council (NMC) nursing registration to practice nursing in the UK and in relocating and starting your new life and career in London. GOSH has been awarded the NHS Pastoral Care Quality Award for International Nurses and Midwives, which recognises our commitment to providing an enhanced and tailored pastoral care package to nurses who have trained outside of the UK to join our services.

If successfully appointed, your relocation package will include the following covered by us:
Relocation flight*
Airport transfer on arrival
Staff Accommodation for your initial 8 weeks
Health and Care Visa (Skilled Worker Visa Sponsorship) fees
Visa Immigration Skills Surcharge
Bespoke in-house OSCE (Objective Structured Clinical Exam) training
You will also have the option for a salary cash advance for your first month in London.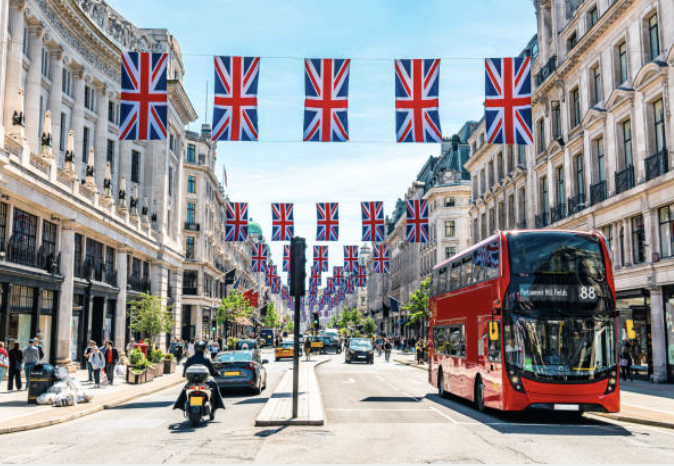 Why us and why the UK?

In addition to being the leading paediatric hospital in the UK (and ranked one of the world's best paediatric hospitals in the Newsweek The World's Best Hospitals 2023 poll), GOSH offers unrivalled opportunities for you to grow and develop in a supportive environment.
You will be supported by the International Education Team, dedicated to training you to pass your OSCE examination with a mix of remote, classroom, and one-to-one teaching. A full induction program into GOSH and your clinical area will also be meticulously planned for your onboarding schedule.
Your employment contract will be in line with the NHS Agenda for Change terms and conditions, which means you will enjoy the following benefits and work/life balance:
27 days of annual leave (paid time off) on commencement, increasing to 29 days at 5 years' service and increasing to 33 days at 10 years' service
All public holidays (8 per year generally) included in paid time off allowance
Full-time hours equate to 37.5 working hours per week
Overtime is not mandatory and will be worked on a "bank" in-house agency basis based on your availability
Flexible working requests considered from day one of your employment*
Maternity/shared parental leave of up to 52 weeks with your contract on return secured**
Paid sick leave of up to 6 months per year based on your length of service***
Annual staff vaccinations (influenza, COVID, etc)
NHS Pension – one of the most generous and secure public sector pensions in the UK
Free Healthcare at the point of need – you will not need specific employer health insurance to receive comprehensive healthcare in the UK
In addition to this, GOSH provides each staff member with the following:
Subsidised onsite staff nursery/creche
CareFirst – 24/7 confidential staff counselling and support service
In-house Occupation Health support for any work adjustments you may require
Dedicated budget per year for your professional and academic development
On-site masseuse and physiotherapy service
In-house clinical training provided by the GOSH Learning Academy, with many modules accredited by our affiliated Universities
Staff Accommodation offering subsidised housing within a 5-10 minute walking distance to the hospital site

Subsidised onsite Staff Hotel availability for those rostered onto consecutive shifts

 
Start a new chapter in your nursing career in London, the cultural capital of the United Kingdom. Based in central London, your workplace is a stone's throw from the best on offer in a truly world-class city!
Take in the historical and cultural treasures from museums across the city, including The British Museum, Victoria & Albert Museum, Natural History Museum, The National Gallery, The Tate Modern, Tate Britain, The Science Museum… plus countless more!
Live among the famous landmarks of Buckingham Palace, Tower of London, Westminster Abbey, St Paul's Cathedral, The Globe Theatre, and Trafalgar Square.
Enjoy unbeatable entertainment in the West End, featuring the newest and best musicals and plays.
Party the night away in vibrant nightlife areas such as Soho, Shoreditch and Leicester Square.
Indulge in retail therapy in the shopping precincts of Oxford & Regent Streets, Covent Garden, and the largest shopping center in Europe – Westfield White City. Savour the experience of shopping in world-famous department stores such as Harrods, Selfridges, and Fortnum & Mason.
Recharge and unwind in the many public parks and green spaces of Hyde Park, Regents Park, Richmond Park, and Hampstead Heath.
All easily accessible by foot or via one of the many public transport routes throughout London!
For those who want to explore further, much of Europe is only a short flight away – imagine all the city and beach breaks you can take in France, Spain, Portugal, Italy, and beyond!
Our patients are extraordinary and inspire us to be extraordinary as well.
Learn more about them below.