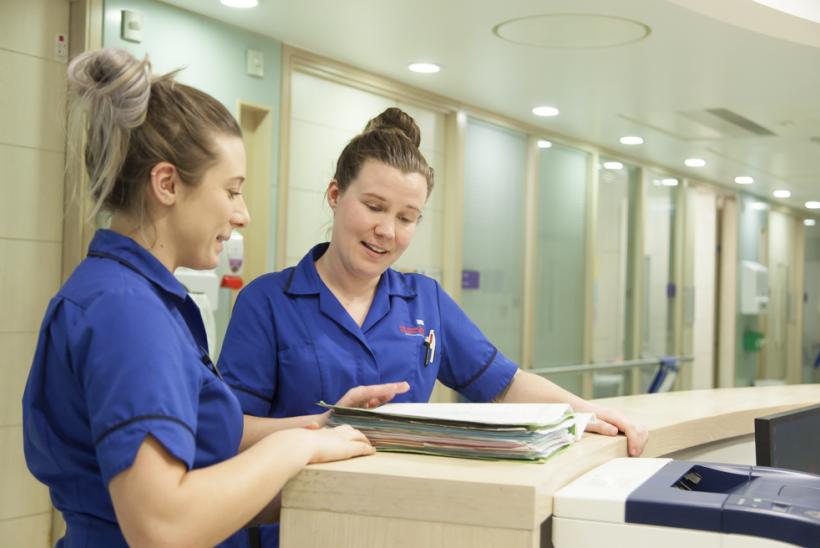 You don't need paediatric experience to work with us; we welcome nurses from all clinical backgrounds and from around the world! Our friendly and dedicated Practice Development Team will ensure you get the training and support you need.
We recruit nurses from around the world and our experienced human resources team are on hand to help you with any questions. Every nurse brings a unique talent and experience that helps our team deliver extraordinary care.
Important information
If you want to work in the UK but are from outside the European Union, you'll need to meet immigration conditions before coming to the country. You must have a valid UK work permit in order to be hired at GOSH.
Immigration in the UK is handled by UK Visas and Immigration.
For more information about this please visit: https://www.gov.uk/government/organisations/uk-visas-and-immigration
In order to work at GOSH our international nurses must have the following:
Nursing registration with the Nursing and Midwifery Council

Work permit
This can be a lengthy process so if you are thinking of moving to the UK, you should plan at least a year ahead. If you are from outside of the European Union, you will also be required to:
Undertake an International English Language Test (IELTS)

Complete an Overseas Nursing Programme when you arrive
The UK has a National Health Service (NHS) that provides comprehensive, universal and free (at the point of delivery) healthcare for residents of the UK.
Our International Service at GOSH provides private-sector hospitality within an NHS clinical infrastructure - ensuring quality, safety, governance and integrity is at the heart of everything we do. All our staff, including nurses, are on NHS contracts.
We offer all our nurses NHS benefits including 27 days of holiday plus 8 bank holidays (with incremental rises after 5 and 10 years of service). We offer competitive salaries, with an annual pay review and incremental pay rises. We also offer extensive development and internal promotion schemes.
We offer our nurses inclusion in the NHS pension scheme and additional benefits such as accommodation support, interest-free season ticket loans, support for staff with dependants and a free on-site staff physiotherapist, subsidised message service and free counselling service.
For more information on our learning and development opportunities, please click here.
For more information about our benefits and how we support you, please click here. 
London is a universally accessible hub, with five major airports and a eurostar station. 
A multicultural and welcoming city, London is one of the most ethnically diverse cities in the world with over 300 languages spoken and more than 50 non-indigenous communities.
For more information about London and what you can do around the area, please click here. 
One of the main concerns for people moving to London is finding reasonably priced accommodation. GOSH has invested in the development of high-quality accommodation in the area surrounding the hospital. We offer our nurses reasonably priced rooms in shared flats, single rooms and, increasingly, housing for couples and families.
The accommodation is open to all new nursing starters. We also have a staff hotel so people who live too far to commute every day can use this on a temporary or ad-hoc basis.
GOSH has a dedicated Accommodation Bureau on site which is free to all staff.
To find out more information about how we can support you with accommodation, please click here. 
We understand relocating to a new country can be confusing and difficult. We are on hand to support you through the process and continue to support you when you come to work with us.
Our patients come from many different backgrounds and we think our hospital can only benefit by having staff who are equally diverse. We have several support forums and groups for our international staff including our BAME Forum, Muslim Forum and Women's Forum, who meet regularly and put on events.
We have a dedicated Chaplaincy Service who are available 24/7 for our staff of all faiths and none. GOSH has the only chaplaincy service in the NHS that is always on call. We have a Muslim Prayer Room, Quiet Room, Shabbat Room and Chapel that are always open for our staff and families.