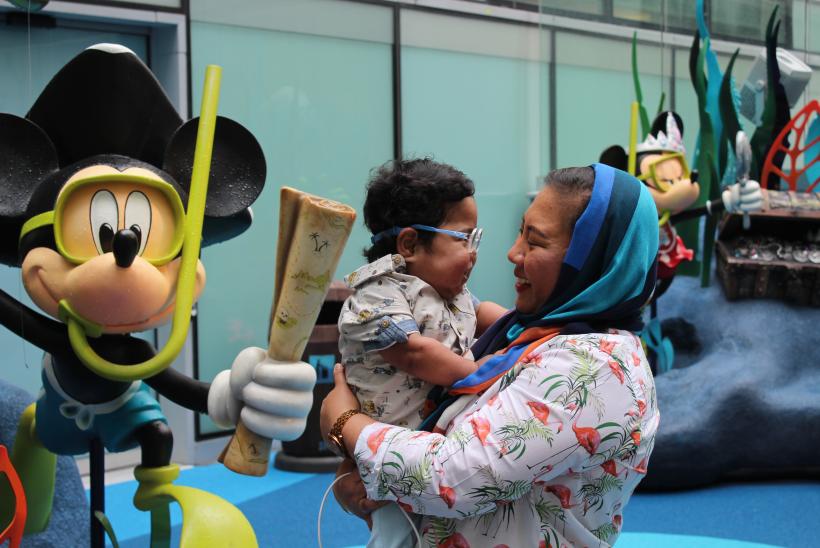 Looking to return to nursing after a career break?
We welcome nurses from all clinical backgrounds and from around the world! Our friendly and dedicated Practice Development Team will ensure you get the training and support you need to return to nursing.
We understand that everyone's circumstances are different and our experienced human resources team are on hand to help you with the process of returning to nursing. Every nurse brings a unique talent and experience that helps our team deliver extraordinary care. We want to hear from you!
For more information please contact our HR team. 
More Information
If you have childcare responsibilities, we subsidise a holiday play-scheme and offer an on-site nursery. We also offer childcare vouchers and employ a child and care co-ordinator to help you find the right childcare solutions for your needs.
We try to be as supportive as possible to staff who have particular needs at different stages in their careers. We recognise the needs of staff who have elderly, disabled or other dependents and offer them understanding, flexibility and support.
We also offer excellent arrangements for staff wanting to take maternity, paternity and adoption leave.
We strongly support staff in finding the right work-life balance, whether they have childcare commitments or for other reasons. The most important factor in deciding if we can support a request for flexible working is whether we can continue to deliver a high-quality service to our patients, our families and our staff.
Our staff work a wide range of patterns including annualised hours, term-time working, self-rostering, compressed hours, job shares and, of course, part-time working.
We offer all our nurses NHS benefits including 27 days of holiday plus 8 bank holidays (with incremental rises after 5 and 10 years of service). We offer competitive salaries, with an annual pay review and incremental pay rises. We also offer extensive development and internal promotion schemes.