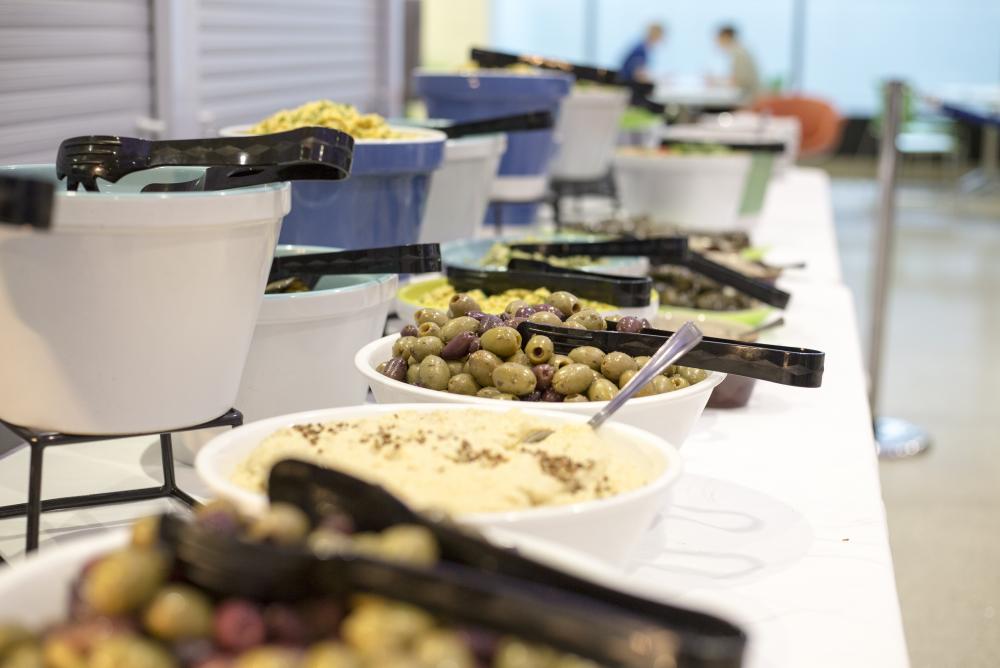 Food for your child
All of your child's meals will be provided on the ward. Our children's menus have been designed in consultation with expert dietitians. We are able to cater for halal, kosher, vegetarian and special diet requirements.
We provide a wide range of meal options, including light snacks, salads and sandwiches, and continental breakfast options. Three types of vegetables are available for every meal, including a potato option, and for dessert there are always freshly made puddings, as well as yoghurts, ice cream and fruit.
We also have Middle Eastern options on every menu, including on our specials menu at dinnertime.
Food on the ward is served by Great Ormond Street Hospital's team of hospitality assistants.
Food for you
We provide a meal for one parent or carer on the ward. 
A parent's kitchen is also available on all wards, where you can store and reheat food. However, we ask that you please do not prepare dishes in the ward kitchen.
Tea, coffee, biscuits, milk, bread and breakfast cereals are available in the kitchens free of charge.
All parents on the ward are offered a choice of refreshments every afternoon. This includes a hot drink and cake of the day.
We also have a restaurant and café in the hospital called The Lagoon.
Food in London
The hospital is conveniently located near to several shopping areas including Lamb's Conduit street, where you will find a number of restaurants, the People's Supermarket and The Brunswick Centre, which has a number of cafes, restaurants and supermarkets.
The vibrant diversity of the city means that you are never far from a great food experience. There are many halal restaurants and shops in the city – our Arabic interpreters are happy to suggest local places for you to visit. The hospital is also less than a mile away from London's buzzing Chinatown, where you will find many Chinese restaurants and food shops.