Entertainment, TV & internet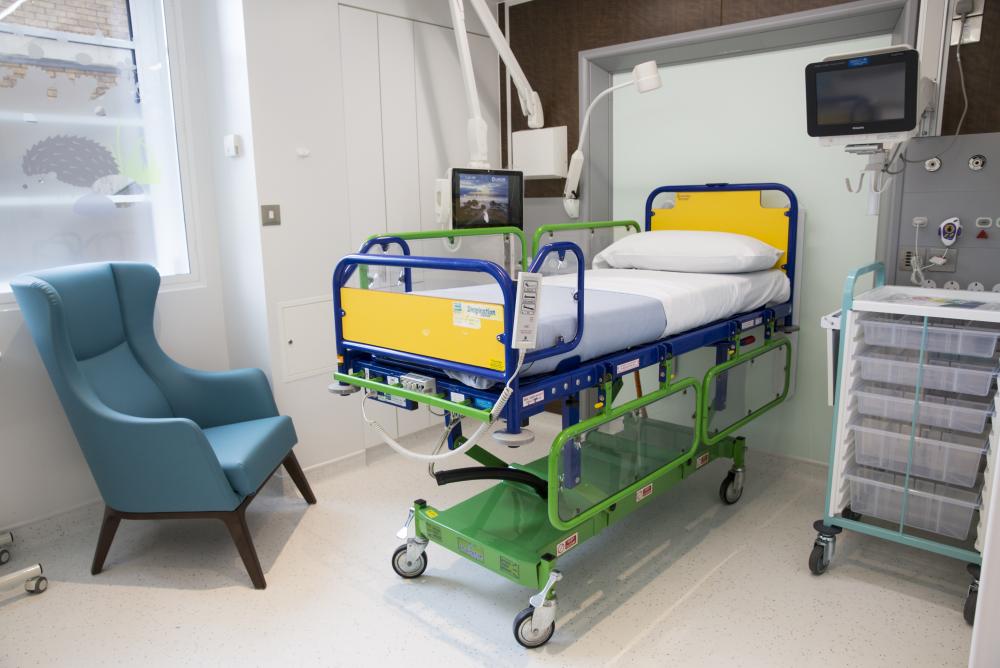 We recognise that some of our families may stay with us for a long time and therefore we offer a wide range of facilities and activities not only for our patients but for the whole family.
All of the beds on our wards have their own entertainment system, featuring a range of television channels. The system can be adjusted to a range of positions over the patient bed for ease of viewing.
Patients and carers are also welcome to use the hospital's free wi-fi network to access the internet.
Internet access is provided via the London Grid for Learning (an educational network) so content filters are in place to protect our patients and young visitors from accessing inappropriate content.
For your child
We have a playroom on every ward, which is staffed by our highly skilled and friendly play team. Lots of our toys and games can also be borrowed for use in patients' own rooms.
A range of fun and educational activities go on across the hospital each week. Take a look at our School and Activity Centre or The Lagoon pages for more information. We also regularly hold special parties and film screenings for children in the hospital.
For you
Our monthly Mothers' Tea Party is a chance for mums to come together and discuss concerns and suggestions with staff, learn important medical skills, and socialise with other mothers on the wards.
Refreshments are served, and the session is run by an Arabic interpreter.
A weekly drop-in coffee morning is held on Tuesday mornings, hosted by our chaplaincy team. Find out more on the page about our religious facilities.