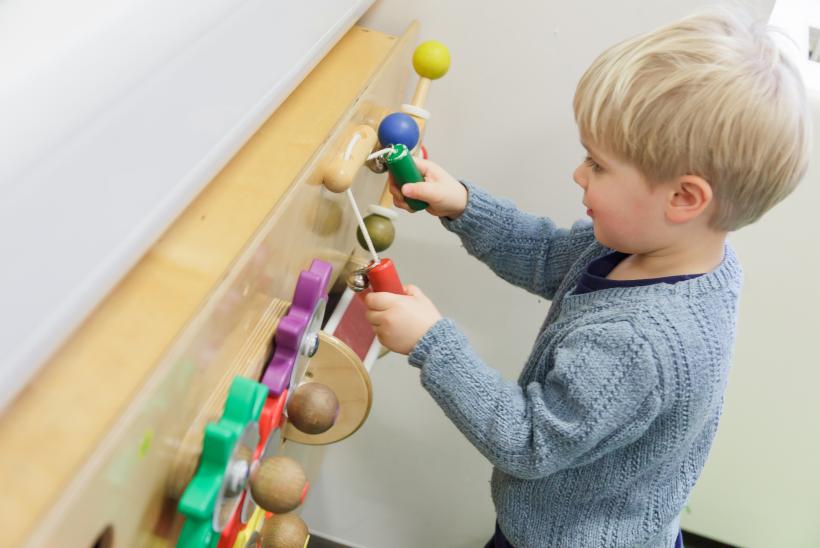 We know that coming to hospital with a sick child is a stressful and anxious time for the whole family. We are committed to providing the best possible care not only for your child, but to the entire family.
We've put together some useful information about how to prepare for your stay. We hope you find them useful, but if you have any questions, please contact us!
Please note that we have a number of special safety measures in place at the hopsital during the current time. For more information on our measures please visit our COVID-19 hub page. 
If you have any questions about payment before arrival, please visit our paying for your child's appointment page. 
We've put together some information to help you to help you talk with your child about their hospital stay.  
The key is to tailor your explanation to your child's age and level of understanding. This is something for you to decide on, since you know your child best.
The main points you should remember are:
Use simple language so that it is easy for your child to understand what is going on

Giving too much information, especially to young children, can be frightening

Encourage your child to ask any questions. Making a list of questions before your appointment or admission date can help address any fears your child might have

Most importantly, let your child know that it is OK to feel scared or upset. These are normal feelings and nothing to worry or be embarrassed about
We have put together some helpful lists of all the important things you might like to bring to the hospital during a visit.
Please note that while there is storage in each patient's room, it is limited. Large suitcases will not fit. For health and safety reasons please also be aware that candles, incense, latex balloons and flowers are not allowed on the wards.
Please check with ward staff before using any personal electrical equipment as it must be tested by a qualified member of staff to ensure its safe operation prior to use.
Your important documents:
Your appointment letter.

Your medical reports (including support documents like x-rays, scans, test results).

Details of any medications your child is currently taking.

Any forms given to you during your previous appointments.

Any forms that the consultants or nurses have requested.

Any samples requested (for instance, a urine sample).

Proof of ID and address (two different documents); this is a legal requirement. 
Your important items:
Your child's medications, or your medication.

The details of your child's medications.

Any special feeds or baby milk, nappies and baby wipes.

Any aids (i.e. wheelchair or buggy).
You and your child's personal items:
We provide towels, toiletries, child toothbrushes and toothpaste (although you may like to bring your own).

Changes of clothes appropriate for a range of weather and duration of stay.

A dummy or bottle, if your child uses one.

Your child's favourite pyjamas.

Some slippers or thick socks

.
Your items for entertainment:
Your child's favourite toy.

Your child's handheld games console and games.

Your child's favourite DVDS, books, colouring and puzzle books.

Your child's iPad or personal device.

A pen and paper.

Any schoolwork.
Once your appointment is confirmed you will receive an appointment letter. This letter will include details of your appointment, including where to go and a cost estimate if applicable. Please bring this letter with you on the day of the appointment as it will be needed to complete the registration process. 
If this is your first appointment with us, you may receive a phone call from us the day before to confirm the details of the appointment.
Please arrive 15 minutes before your appointment is due, in order to register. If you are running late for your appointment, please contact Caterpillar Outpatients on +44 (0)20 7813 8517.
It will be helpful to bring the following items with you when your child attends an outpatient appointment:
Appointment letter.
Insurance or payment details.
Two forms of identification - including one photo ID. These should be official documents and demonstrate your residential address.
Shared-care booklet (if you have one).
Red book/immunisation record card (if you have one).
A list of current medication your child is receiving.
Any x-rays, scans or medical reports you have for your child relating to their current treatment.
Any splints or specialised medical devices that are required by your child on a daily basis, such as extension sets for a gastrostomy.
A qualified play specialist will be on hand to help entertain your child, but you may also wish to bring your child's favourite toy or games to keep them occupied.