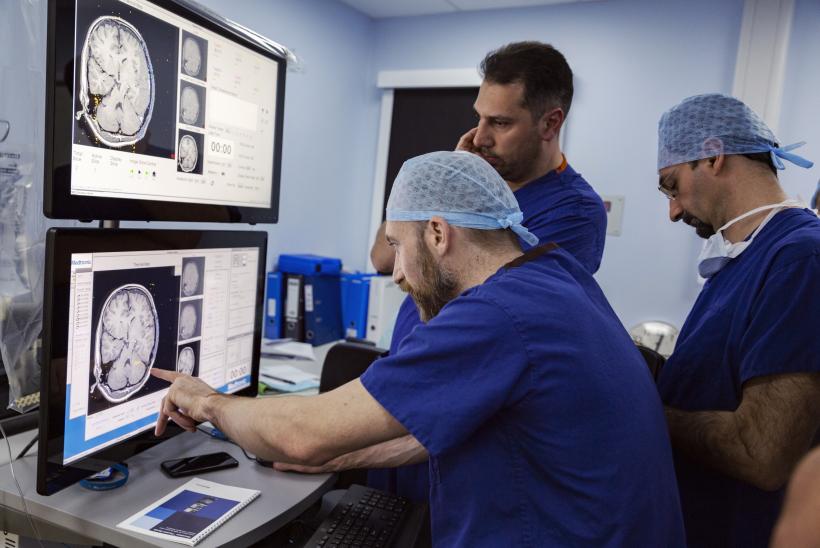 Observerships at Great Ormond Street Hospital (GOSH) will enable staff at your organisation to experience a world-leading paediatric hospital first-hand. They are available for all staff groups, including but not limited to: clinical, non-clinical, finance, administration, and allied health professionals. 
The aims and learning outcomes of these attachments will be unique to the individual, their role and their specific learning needs. Observership programmes will be designed and supported to meet these requirements. 
Why choose GOSH for an observership? 
Staff taking part in the observership programme have the benefit of developing direct links with counterparts at GOSH and the chance to experience the GOSH model first-hand. The long-term aim is to improve communication and collaboration between hospitals. 
How it works 
The duration and regularity of observerships is agreed according to the requirements of the partner organisation. 
A bespoke timetable is organised in advance, ensuring observers have the opportunity to experience working within the multi-disciplinary team practice at GOSH. 
An identified clinical (or non-clinical, where appropriate) supervisor will be named in advance. GOSH will help facilitate the observership including arrangement of flights and accommodation.   
Certificates of attendance will be provided for each visit. 
To discuss an opportunity further please email privateinfo@gosh.nhs.uk