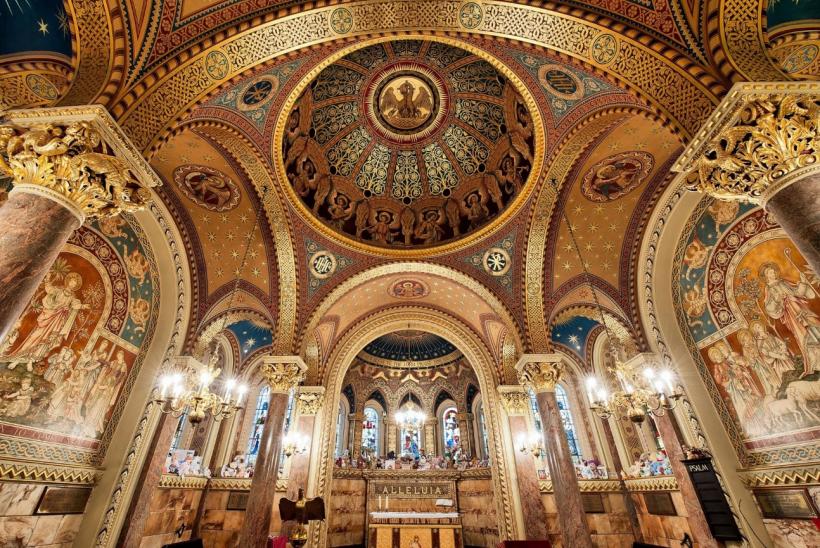 Our multi-faith chaplaincy team offers round-the-clock spiritual, religious and pastoral care to staff, families and children of all faiths or none. The hospital has a Muslim chaplaincy service and can also arrange for local religious leaders to visit. As well as a 24 hour on-call service, chaplains visit wards and departments on request.
As well as St Christopher's Chapel, we have a Muslim Prayer Room, Shabbat room and multi-faith room which are available for families to use daily. Services are held in the chapel each weekday, to which all are welcome.
Friday prayers for Muslim families and staff are led by our Arabic Patient Liaison Manager.
During Ramadan, additional space is provided for prayer and extra food provisions provided during the night.
The chaplaincy team can be contacted on +44 (0)20 7813 8323.
St Christopher's Chapel can be found on Level 2 of the Variety Club Building.
Muslim Prayer Room and Quiet Room can be found on Level 3 of the Southwood Building. The Muslim Pray Room is segregated and Qurans are available. 
Our Shabbat Room where our Jewish families can eat, pray and relax on the Sabbath is signposted from the main Chaplaincy noticeboard. Please contact us if you need details of how to access our Shabbat Room.
Weekly prayers and services
Monday to Fridays at 10.30am – short prayers for the hospital in St Christopher's Chapel
Wednesdays at 12.30pm – Holy Communion in St Christopher's Chapel
Fridays at 1pm – Jumah Prayers in the Muslim Prayer Room
Weekly coffee morning
The chaplaincy team hosts a drop-in coffee morning for families and staff every Tuesday from 10.30am–12.30pm, with help from volunteers from The Mothers' Union. These are informal and welcoming events providing support and conversation outside the ward setting, aided by coffee and home-made cakes. Coffee mornings take place in the foyer of St Christopher's Chapel.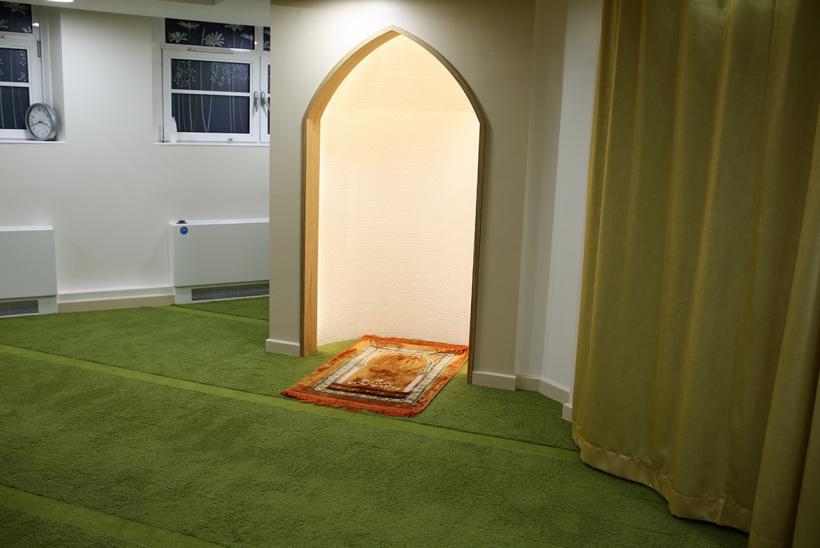 GOSH unveils new multi-faith room
The Prayer Room and Reflection Space, which is accessible at all times, is open to all patients, families and staff. "The Muslim Prayer Room and Quiet Room that Al-Khair Foundation has created has allowed us to open up access for a very special space for contemplation, for reflection, for prayer to families who want to come here at the most vulnerable moments." Says Deputy Chief Executive for GOSH, Nicola Grinstead.