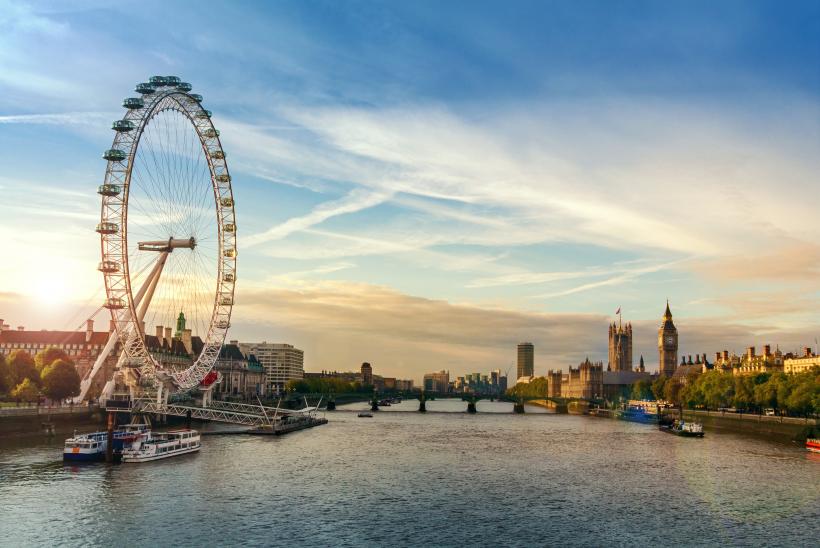 London is the capital of the UK, and the largest city in Britain. It is home to the British government, four world heritage sites and some of the best museums in the world, so there is lots to explore! London is proud to be one of the world's most open, multi-cultural and cosmopolitan cities.
We've put together some information about London to help you prepare for your stay with us.
If you have any questions about staying in London, we recommend you call the London Tourist Information centre on +44(0)20 7332 45.
London experiences one of the milder climates in the UK, but weather can be unpredictable. We recommend that you bring warm clothes and waterproof coats/umbrellas no matter what time of year you visit the UK.
Summer weather
Summer can be very pleasant with temperatures averaging 18°C (64°F) and often into the low 20s. In recent years London has experienced heatwaves with temperatures well above 30°C (86°F).
Spring and autumn weather
Spring and autumn see temperatures of around 11° to 15°C (52 to 59°F).
Winter weather
Typical temperatures for winter are between 2 and 10°C (35 and 50°F). Temperatures don't often drop below freezing and snow isn't common, but it can get cold in the evenings.
Rainfall in London
The number of rainy days (with more than 0.25mm of rainfall) is consistent throughout the year, with between 11 and 15 rainy days every month. Overall rainfall is highest in November and August (64 mm and 59mm respectively) and is lowest in March and April (37mm each).
There are over 300 languages spoken in London, more than any other city in the world, and you will find many different cultures represented and celebrated in the city.
London's Chinatown is very close to the hospital and is home to a large East Asian community, who gather for events and activities throughout the year, during London's Chinese New Year celebrations.
Edgewere Road is an area known for its population of communities from across the Middle East and Africa. The southernmost part of the road, south of the junction with Marylebone Road, is known for its distinct Middle Eastern flavour with many Lebanese restaurants, shisha cafes and Arabic-themed shops. The Odeon cinema often shows films in Arabic.
London uses British Pound (Stirling) only. Some shops will not accept American Express cards, but most shops and restaurants are now able to accept major banks cards and contactless cards.
The UK cards drive on the left-hand side of the road, so be careful when crossing roads to look the right way! In the UK pedestrians have the right of way, but there is lots of traffic in London so it wise to be cautious when crossing.
Don't forget to bring an adaptor for the 3-pin UK outlets. The voltage is around 230V.
The UK has tipping service for the service industry and it is recommended to tip around 10% for table services in restaurants. In London most restaurants included 12.5% service charges in their final bill, although you can ask for this to be removed. Sales tax is included in all prices.
London is a very safe city, with low crime rates. However, as with all large cities, it is recommended to keep an eye on your personal items.
Find out more about how to travel around London here.
You can find out more about places of worship, attractions, shopping and entertainment in our 'Exploring London' section.