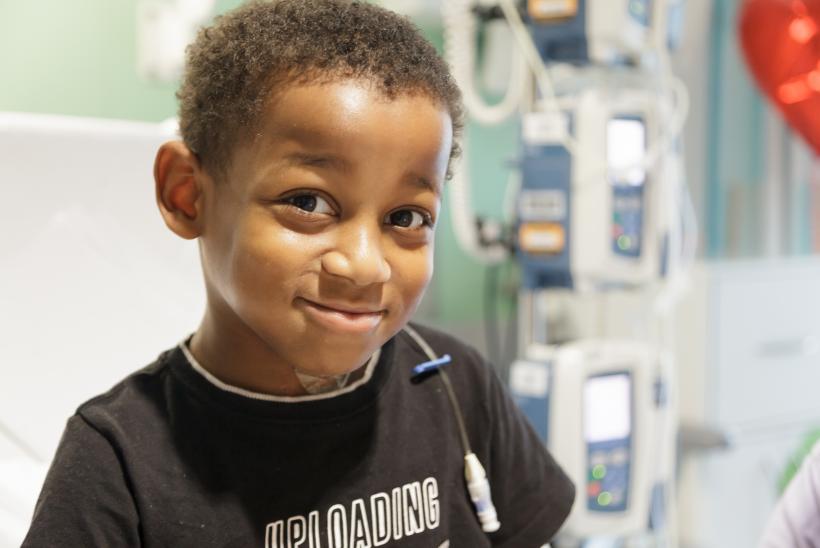 Your child will be placed on the most appropriate ward for their care. Our specialty wards are equipped and staffed with highly trained teams to look after children with specific conditions or those who need highly-specialised care.
Our specialty wards include our Intensive Care Units (ICU) and High Dependency Units (HDU), which care for children who need specialist equipment and support, or are coming out of surgery.
If your child is on one of our specialty wards, their care will be overseen by our specialist case management team, in conjunction with the nursing team on the ward. When you are on a specialist ward your care will still be delivered by your named consultant and their team.
Facilities
All our wards provide exceptional care with a welcoming environment. Most wards have private single cubicles with en-suite facilities and space for a nominated parent/carer to stay the night; however due to clinical care some children are treated on shared 'bay' areas.
Most of our ICU and HDU wards have open ward areas; this is to ensure that your child receives the best care possible. If your child is a day case, they may be given a bay bed.
Most of our wards have a dedicated Playroom and games room for older patients. Please be aware these may have restricted access or be closed due to infection control reasons. Currently all Playrooms are closed due to COVID-19. 
All wards are Wi-Fi enabled.
Food
We provide all patients on the ward with breakfast, lunch and dinner. Our children's menu has been designed in consultation with expert dietitians and we are able to cater for halal, kosher and vegetarian requirements. Please let us know if you child has a special diet or any food allergies.
On the ward a hospitality assistant will visit you each day to order your child's food for the same day or following morning.
Visiting times
Each ward has different visiting hours, and on some wards, such as our ICU and HDU these are shorter due to the level of care needed for each child on the ward.
Please ask on the ward or contact us before you arrive for more information on a specific ward's visiting hours.
Contact the Case Management Team
Alex Kennett, Clinical Case Manager:  +44 (0)20 7762 6716