GOSH multidisciplinary team treat a Chinese baby with a new ultra-rare endocrine condition
In 2020, a family travelled from China to Great Ormond Street Hospital for Children (GOSH), seeking expert service to help their 1-year-old baby with a rare endocrine condition.
No clear diagnosis
When their son was about four-month-old, he developed symptoms such as excessive body hair, rapid weight gain and he also stopped growing. After three months, his parents took him to their local hospital where they did a comprehensive health check-up. However, local doctors were not able to make a firm diagnosis and they suggested his parents go home and continue to monitor their son.
Talking about the difficulties during this process, mum shared: "We faced lots of difficulties. As parents, we had to grope around to find and register with different hospitals and departments, without an assuring and integrated treatment plan provided".
Referral to GOSH
Most worrying, their son remained undiagnosed and therefore could not receive any targeted treatment. As the symptoms became increasingly serious, his parents thought that treatment could not be delayed, and they decided to seek solutions from overseas hospitals. With help from Saint Lucia Consulting, a professional overseas medical service organisation, they were successfully referred to GOSH.  
Mum said: "We did research and preparation before we chose GOSH and Prof Mehul Dattani. We trust GOSH as it is one of the world's leading children's hospitals, famous for treating children with the rarest diseases. Moreover, Prof Mehul Dattani, our lead doctor, is head of the Endocrinology clinical service at GOSH and President of the European Society for Paediatric Endocrinology. We truly believed that he would have a life-changing solution to treat our child". 
The world's first patient with a new ultra-rare endocrine disease
Talking about the rarity and complexity of their son's condition, Prof Dattani said: "This patient has a new condition as he has a genetic change in a gene that can cause Cushing syndrome due to excess production of cortisol from the adrenal glands. However, genetic change is not present in all the cells of the body. This is the first time to our knowledge that such abnormal findings in these two different tissues have been identified, leading to Cushing syndrome and localised overgrowth. In genetics, this is called Mosaicism. This is, therefore, a new condition – the first reported worldwide."
Cushing syndrome describes any form of cortisol excess. Endogenous Cushing syndrome is rare, with a worldwide incidence of 0.7–2.4 per million population per year. The diagnosis of Cushing syndrome is difficult to make. Its clinical features include excess weight gain, high blood pressure, redness of the face (facial plethora), a buffalo hump on the back of the neck, and abnormal bones which can be osteoporotic with fractures.
Multidisciplinary Team (MDT)
GOSH provides a unique multidisciplinary team approach to the diagnosis and treatment of Cushing syndrome and can achieve a rapid diagnosis by virtue of having access to all the relevant diagnostic facilities under one roof. The multidisciplinary team examines and gives expert advice on any and all aspects of the disease. They work together to design and provide a unified treatment plan for patients. At GOSH there is no need for parents to consult each speciality departments separately due to MDT collaboration, which makes parents feel reassured.
The MDT approach for treating this patient consisted of experts and teams from the Endocrinology team providing disease-specific advice, the Urology team who provided relevant surgical expertise, the Genetics team who advised on the unusual genetic findings, the Dermatology team who reviewed the tissue overgrowths, and the General Paediatrics team who helped coordinate his care. The patient was also under the care of an anaesthetist with expertise in the peri-operative management of Cushing syndrome and a Cardiologist for his pre-operative management.
Satisfactory treatment process and outcome
This child had a laparoscopic adrenalectomy at GOSH. This highly specialised procedure was performed by Professor Imran Mushtaq, Consultant Paediatric Urologist at GOSH. Following this, he needed an intravenous infusion of hydrocortisone (the hormone cortisol when supplied as a medication) in a high dependency unit. He made a good recovery and was then switched to the medication given orally.
Discussing the follow-up for this patient, Prof Dattani explained: "the child will need to continue on the medication regularly and will need regular blood tests in the form of profiles around the doses of the medication. We have recommended that he returns to the UK regularly and we can perform the profiles and adjust his medication. We also need to monitor his condition. He will need review by Professor Veronica Kinsler, Consultant Paediatric Dermatologist."
Mum shared: "We are very satisfied with the whole referral process of GOSH and we are very happy with the treatment. The outcomes are obvious. His Cushing's symptoms have been significantly alleviated. His state of skin, bone growth, motor ability and mental state have been significantly improved, and he has returned to the normal state of a child. We really appreciate what GOSH's doctors and medical team have done for our child". 
A happy stay at GOSH
Recalling their stay at GOSH, mum explained: "When we arrived in the UK, the pandemic was well controlled. We were quarantined on the ward for two weeks. The staff are strictly in accordance with the hospital's infection control regulations, wearing masks, gloves, and protective clothing, which made us feel reassured. We are very satisfied with the safety measurements at GOSH."
"During the stay at GOSH, we were very happy. The nurses and doctors at GOSH all love our baby. He was like a little star! All the nurses in the ward knew his name and would call him by name when they saw him and brought him toys. I found it heart-warming that people cared so much about him and his feelings. In addition, we spent Christmas in GOSH. The hospital was full of beautiful festive decorations. The Play team would lead my child to do paintings and gave us festive gifts. It was a truly unforgettable memory for us."
For parents who have a child with a similar rare disease
His mother shared: "Diagnosis and treatment of rare diseases do require parents to have plenty of patience. Cushing syndrome is a rare disease, which can seriously affect the growth and development of children, and even threaten their life. It is also difficult to find out the real cause of this disease. Only a few number of doctors have seen such rare diseases in the world. Therefore, it is very important to find professional and trusted doctors and teams for timely diagnosis and treatment. The multidisciplinary team at GOSH has considerable experience in Cushing syndrome and its management with regular profiles being performed and treatment adjusted accordingly. We highly recommend Professor Dattani and his team for these families who have the child with rare endocrine diseases".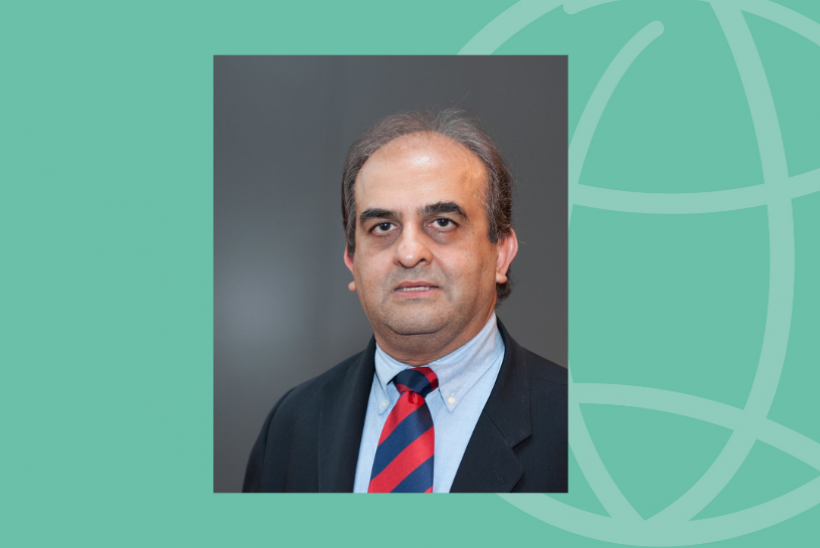 Prof Mehul Dattani
Head of Paediatric Endocrinology
Professor Mehul Dattani is Professor of Paediatric Endocrinology based at the University College London (UCL) Great Ormond Street Institute of Child Health (ICH), and Head of Clinical Service in Endocrinology at Great Ormond Street Hospital (GOSH). He has an active clinical practice in paediatric and adolescent Endocrinology at GOSH and University College London Hospitals (UCLH). He is Head of the Genetics and Epigenetics in Health and Disease (GEHD) Section within the Genetics and Genomic Medicine Programme at ICH. He recently completed a three-year term as Chair of the British Society for Paediatric Endocrinology and Diabetes, and is current Chair of the Programme Organizing Committee and member of the Council of the European Society for Paediatric Endocrinology (ESPE). He has recently been elected President of the European Society for Paediatric Endocrinology in 2020.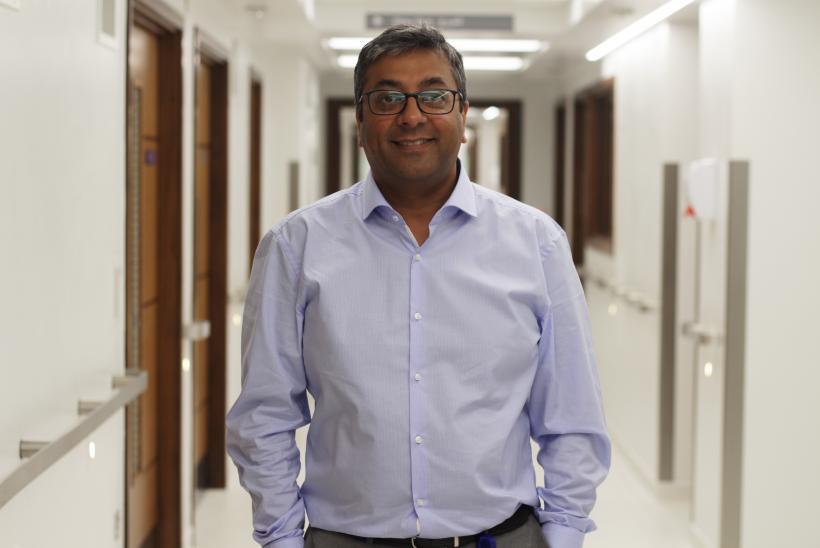 Prof Imran Mushtaq
Consultant Paediatric Urologist
Professor Imran Mushtaq, Consultant Paediatric Urologist at Great Ormond Street Hospital (GOSH) and Senior Lecturer at the Institute of Child Health, London, started his career as a Paediatric Urologist in 2001.

He pioneered minimally invasive urological surgery in London and is widely regarded as one of the leading laparoscopic surgeons in the UK, with expertise in the techniques of nephrectomy, partial nephrectomy, adrenalectomy, pyeloplasty and robotic surgery. Professor Mushtaq has a specialist interest in reconstructive urology, comprising hypospadias, disorders of sex development, neuropathic bladder and bladder exstrophy and epispadias. GOSH is the only institution in the UK that manages children with bladder exstrophy, for which the hospital has exceptional expertise and offers cutting-edge treatment.

Professor Mushtaq is a member of the review board of many prestigious journals. He has published more than 50 scientific articles in national and international indexed journals, presented over 30 abstracts, and authored 10 book chapters.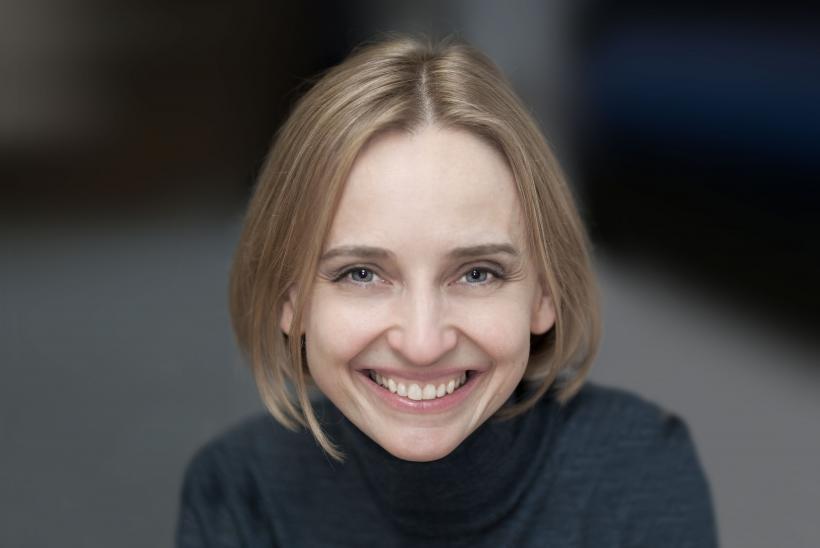 Professor Veronica Kinsler
Professor of Paediatric Dermatology and Dermatogenetics
Professor Veronica Kinsler is an internationally known Consultant Paediatric Dermatologist and the Academic Lead Clinician in the Great Ormond Street Hospital (GOSH) Paediatric Dermatology department. Her area of expertise includes paediatric pigmentary disorders and dermatogenetics, including mosaic disorders. In addition, she runs a research lab in the Genetics and Genomic Medicine programme in the UCL Great Ormond Street Institute of Child Health, producing groundbreaking research into the causes and potential treatments of rare children's skin diseases.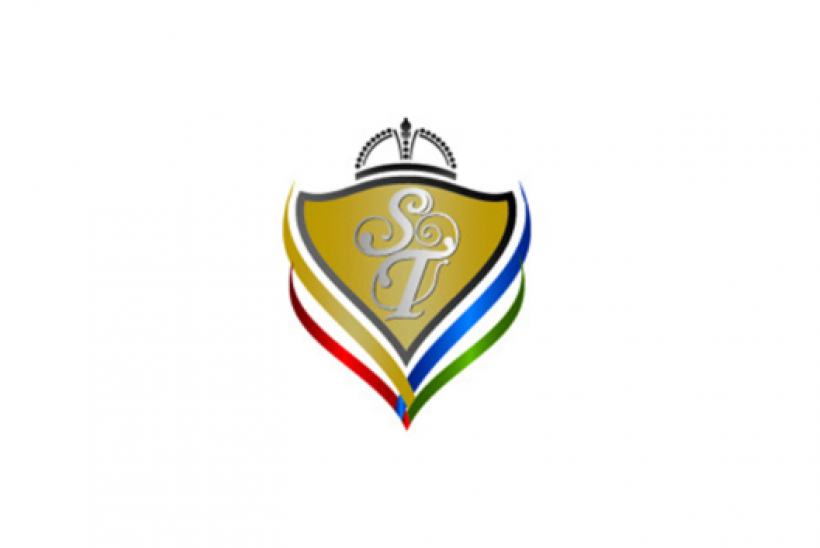 Saint Lucia Consulting
Saint Lucia Consulting, founded in 2011 in Beijing, is a leading professional institution in China that establishes official cooperation with first-class international hospitals and provides overseas medical consultation and services for Chinese patients. Great Ormond Street Hospital for Children (GOSH) partnered with Saint Lucia Consulting in 2017 to help Chinese children and families with rare and complex diseases. For more information about Saint Lucia Consulting, please visit the official website: https://www.stluciabj.cn/.