GOSH experts help a Chinese girl with a rare lymphoma open a new life chapter
This winter, a Chinese girl with a rare lymphoma has returned safely to her hometown with her family and is starting a new chapter in her life after successfully completing treatment at Great Ormond Street Hospital for Children (GOSH), London.
About B lymphoblastic lymphoma
A lymphocyte is a type of white blood cell that is part of the immune system.
Lymphoblastic lymphoma (LL) is a rare type of fast-growing non-Hodgkin lymphoma (NHL). LL develops when lymphocytes become abnormal (cancerous). Lymphocytes normally help fight infection. The abnormal lymphoma cells usually build up in lymph nodes, but they can affect other parts of the body.
LL can develop from both B-cell and T-cell lymphocytes. B lymphoblastic lymphoma is very rare. There are only around 10 new cases per year in the UK. B-lymphoblastic lymphoma often presents in the lymph nodes, skin or bone and usually is more slow-growing than T-lymphoblastic lymphoma.
Refer to GOSH
The family learned about GOSH through a friend's introduction in 2019 and with the support from Saint Lucia Consulting, they decided to try to seek GOSH experts' help. After reviewing the medical reports, the GOSH clinical team efficiently made the diagnosis and designed a treatment plan for this patient. Before coming to GOSH, the parents had a remote video consultation with Professor Ajay Vora, the patient's lead consultant and Consultant Paediatric Haematologist at GOSH.
The parents recalled: "During the video consultation, Professor Vora carefully explained the treatment plan to us in detail and shared with us many previous success patient cases. This gave us lots of confidence. Hence, we decided to come to GOSH for treatment immediately. The whole referral process was safe, efficient and smooth, without any difficulties."
Treatment at GOSH
At GOSH, this patient received chemotherapy as curative treatment. Professor Ajay Vora shared: 'We give less intensive chemotherapy than would have been used in China. Hence, she had less side effects and good quality of life, particularly as she had painful procedures such as lumbar puncture and bone marrow tests under general anaesthetic and intravenous treatment through a central venous catheter (port-a-cath)'.
Emma Hedge, Clinical Nurse Specialist Haematology/Oncology, added: 'the patient was an outpatient for the majority of treatment. This meant that she was able to attend school, and this was excellent for her psychological well-being. We try extremely hard to allow the children to have as much of a normal life as possible during their treatment. The patient and family were able to build really trusting relationships with all of the staff as we provided all of the care that they needed, and this helped with any anxieties that they may have had being in a different country with a scary diagnosis.'
The family are very satisfied with the treatment and outcomes. Now, this patient has completed her treatment at GOSH and has over 90% chance of being cured. Her follow-up can be done in China. GOSH clinical team are happy as always to communicate with the family and local Chinese clinical team should it be required via telehealth whilst they are in China.
A happy journey at GOSH
Recalling the time at GOSH, the family shared: 'We really appreciates Professor Ajay Vora and the whole International and Private Care teams at GOSH. It was a happy treatment journey. We witnessed the strong power of medicine and felt the care and love at GOSH. Every staff member here is very friendly and professional, caring for the child and the family.'
The child was being treated at GOSH during the COVID-19 pandemic. There are a series of safety measures set up in place to protect everyone at GOSH. The family shared: 'During the pandemic, we saw infection control measures at GOSH everywhere. Each outpatient appointment had only been booked for us as one family, effectively reducing our unnecessary contact with other people. Both the environment and the staff gave us and everyone coming to the hospital sense of security and trust. Sincerely thanks to GOSH and every staff member here.'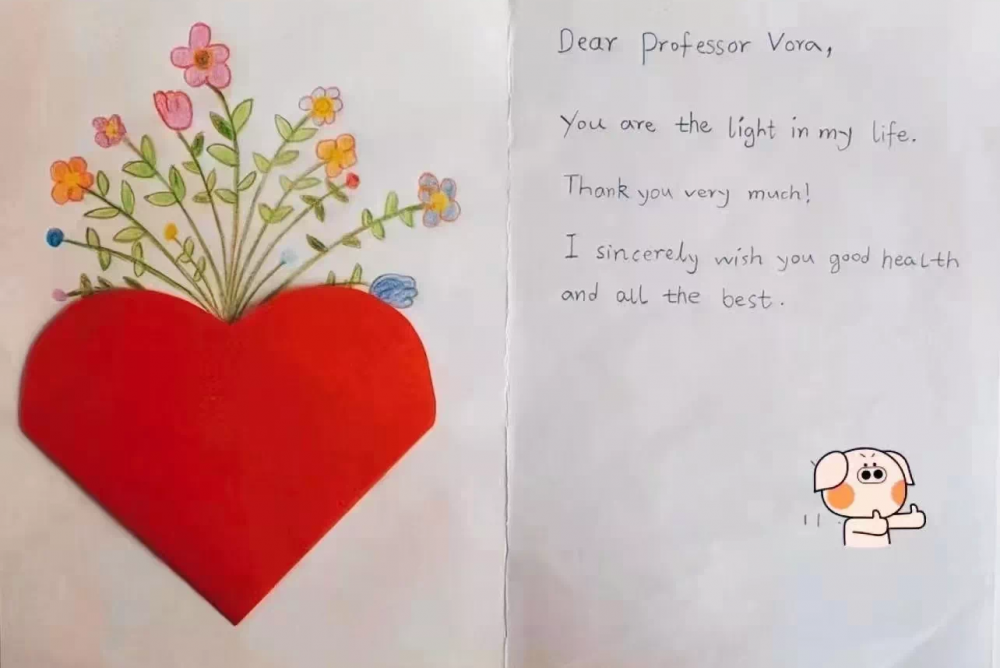 Professor Ajay Vora
Consultant paediatric haematologist
Professor Ajay Vora is a consultant paediatric haematologist at Great Ormond Street Hospital. His daily practice involves the care of children with a variety of malignant and non-malignant blood disorders. He has a special interest in childhood leukaemia and cord blood transplantation. He is chair of the UK NCRI childhood leukaemia sub-group and the I-BFM ALL committee. He is the chief investigator of the current and previous front line childhood and infant ALL clinical trials and is involved with several research projects in this area. Until March 2017, he was programme director of the Trent Regional Paediatric Haemopoietic Stem Cell transplant service.

He has taken a leading role in clinical trials in childhood Acute Lymphoblastic Leukaemia and haemopoietic stem cell transplantation nationally and internationally. He is Chief Investigator of several national and international phase 3 clinical trials and Principal Investigator of over 20 trials. He has 150 peer-reviewed publications and am editor of a book on childhood ALL.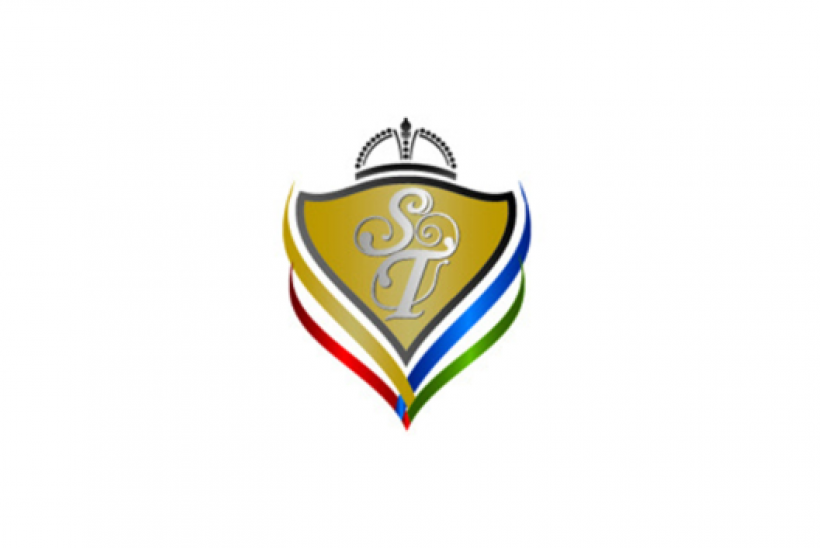 Saint Lucia Consulting
Saint Lucia Consulting, founded in 2011 in Beijing, is a leading professional institution in China that establishes official cooperation with first-class international hospitals and provides overseas medical consultation and services for Chinese patients. Great Ormond Street Hospital for Children (GOSH) partnered with Saint Lucia Consulting in 2017 to help Chinese children and families with rare and complex diseases. For more information about Saint Lucia Consulting, please visit the official website: https://www.stluciabj.cn/.