GOSH Celebrates National Play Day
03/08/2023
National Play Day is a day dedicated to celebrating the importance of play in the lives of children.
It is celebrated on the first Wednesday of every August and this year we had the opportunity to host an event open to everyone!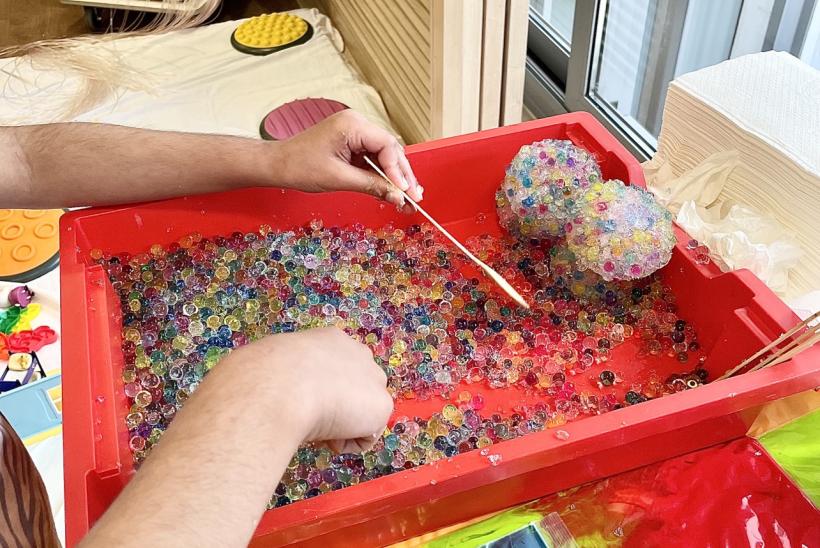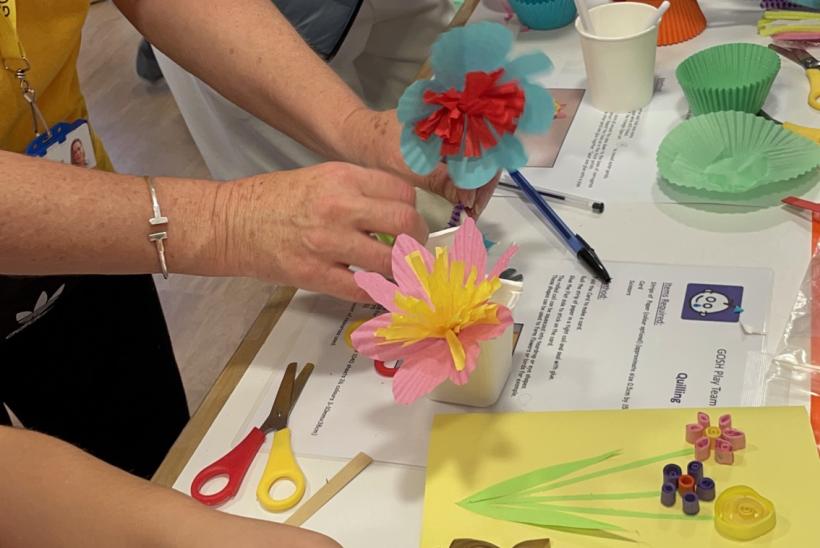 Playing on a Shoestring – Making Every Day an Adventure
With the theme "Playing on a Shoestring – Making Every Day an Adventure," the event aimed to emphasise the importance of play being accessible to everyone. Using  low-cost and no-cost play options that can create a world of imagination and enjoyment for children. 
Fun activities included water bead play, quilling, arts & crafts and a sensory area featuring mesmerising light machines and fibre optics. The activities provided catered to a variety of interests and encouraged creativity, self-expression, and interaction. 
These activities not only captured the imagination of the children but also showcased how simple resources can spark endless joy and engagement.
How the event was bought to life
GOSH International Play Team put the event together and was supported by several organisations  including Over the Wall, Rays of Sunshine, Spread a Smile, UK Garrisons, and the GOSH Young People Forum. 
Their dedication and commitment to promoting the well-being and happiness of the young patients were evident throughout the event.
 
The Play Team recognises that all children and young people have a right to play and this event has promoted this years theme of playing on a shoestring as it is accessible to all. The event was enjoyed by patients, their siblings, parents and staff. It was a fun day had by all. 
- Erin, Deputy Head of Play at GOSH
Erin's words highlight the inclusive spirit at GOSH, where everyone, regardless of their circumstances, was encouraged to participate and enjoy the festivities.
See below for more photos of the day.