Celebrating 75 years of the NHS
05/07/2023
Today marks 75 years of the NHS. In celebration we are looking back at some photos from our archive which span the last 75 years at Great Ormond Street Hospital (GOSH).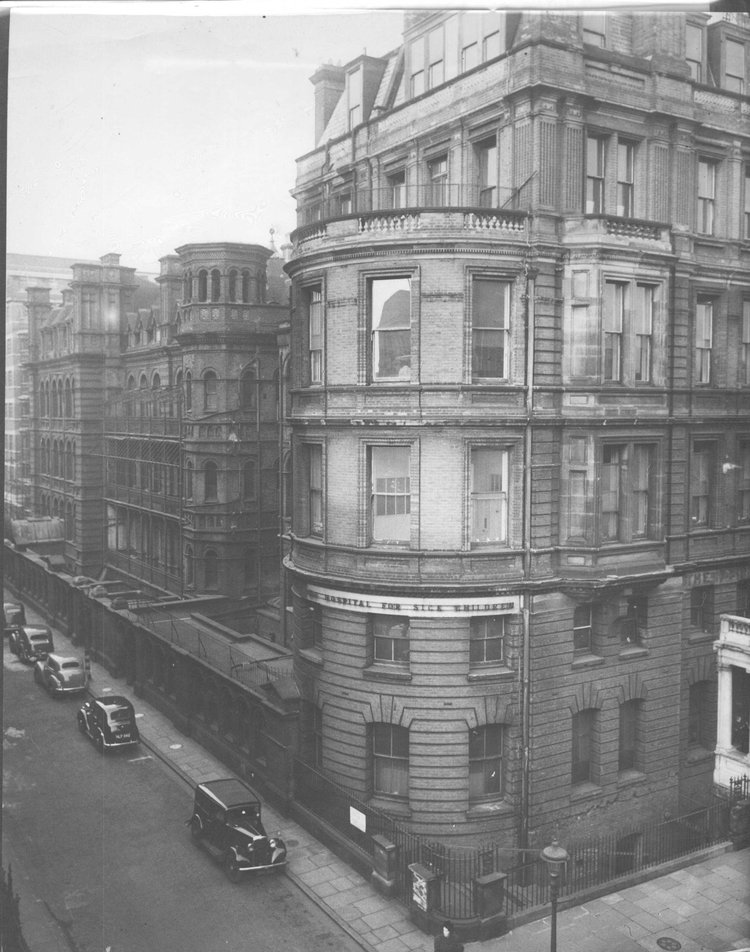 GOSH exterior in 1948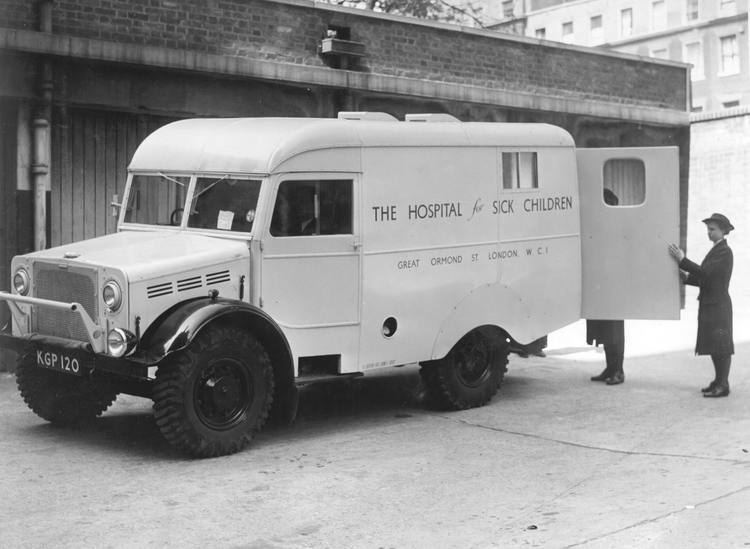 GOSH ambulance adapted to treat Gastro-Enteritis cases within a 20 mile radius of London, nicknamed the 'Gastro-Enteritis Flying Squad' in 1948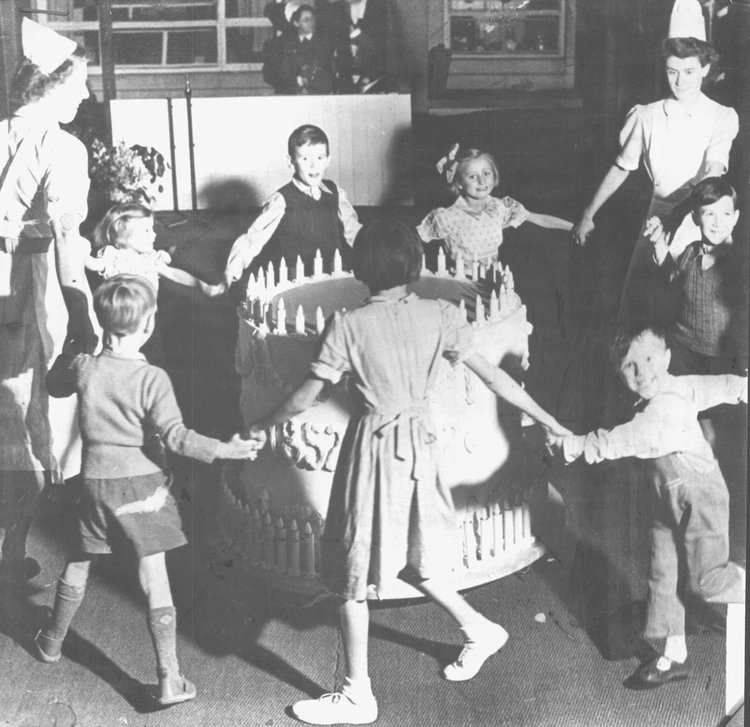 GOSH Centenary celebrations in 1952
Three donkeys' at Tadworth Court, Surrey, the former country branch of GOSH in the 1970s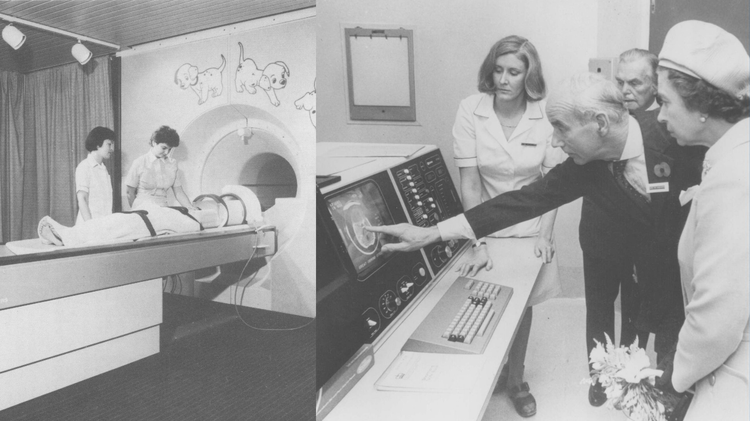 GOSH patron, Queen Elizabeth II, observed our first MRI scanner in action during one of her three visits to the hospital in 1977. Image credit: Central Press, Gough Square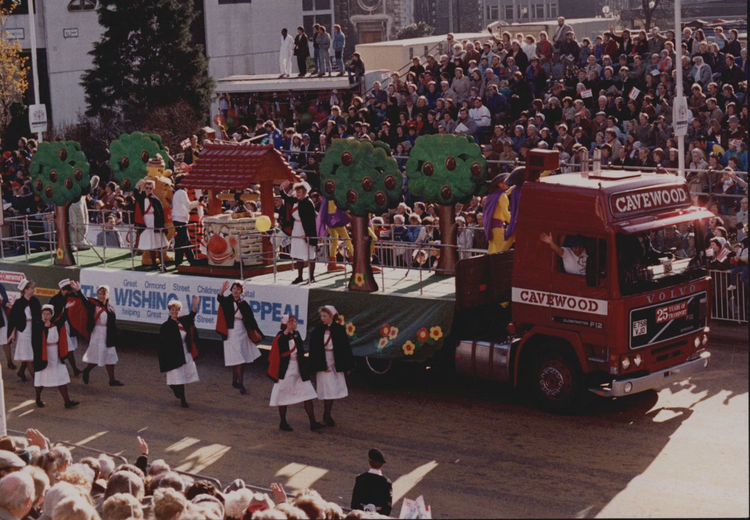 GOSH Charity Wishing Well appeal Firemen's float at the annual Lord Mayor's Show in November 1987. The Wishing Well appeal raised an incredible £54 million – funding the redevelopment of the old and construction of much of the modern hospital. Image credit: Great Ormond Street Hospital Children's Charity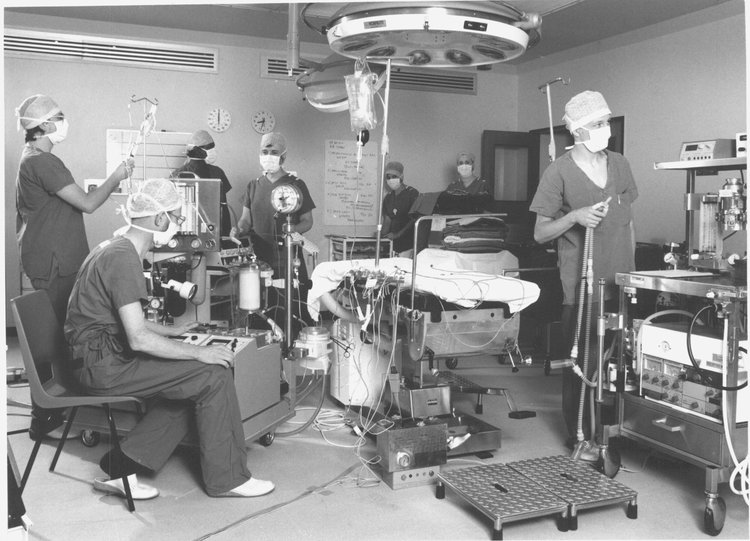 Cardiac surgery at GOSH in 1986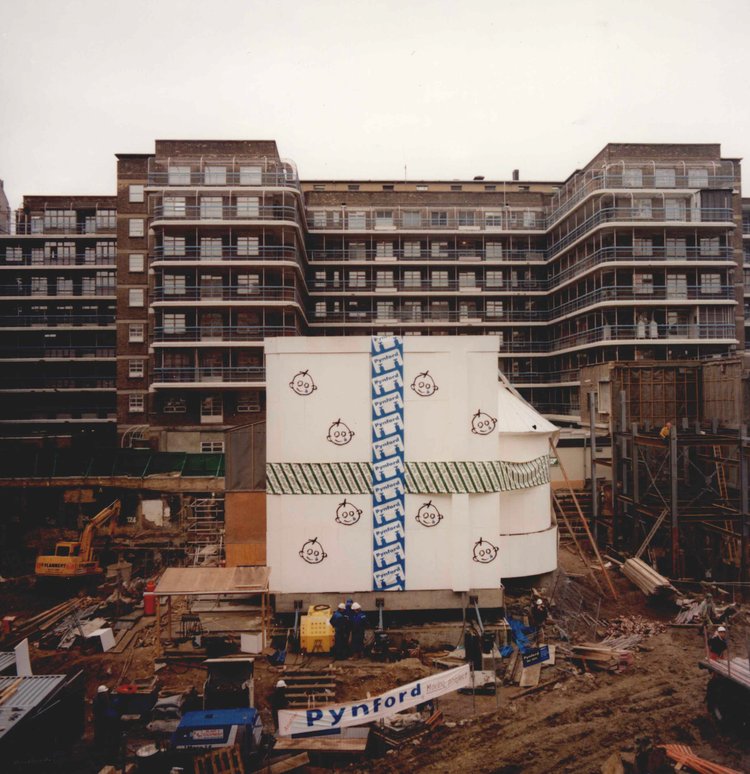 GOSH chapel moved to its new location alongside the Variety Club Building, then still under construction in 1990. The chapel, built in 1875, was moved over the course of three days in one piece to the new hospital building. This was the first time such a task had been attempted in Britain with a brick or stone building.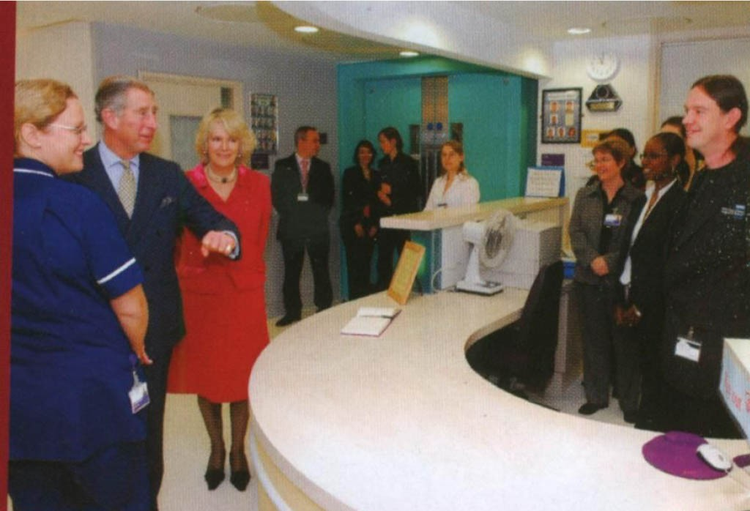 King Charles and Queen Camilla, then Prince of Wales and Duchess of Cornwall, visit the new Octav Botnar Wing at GOSH in 2007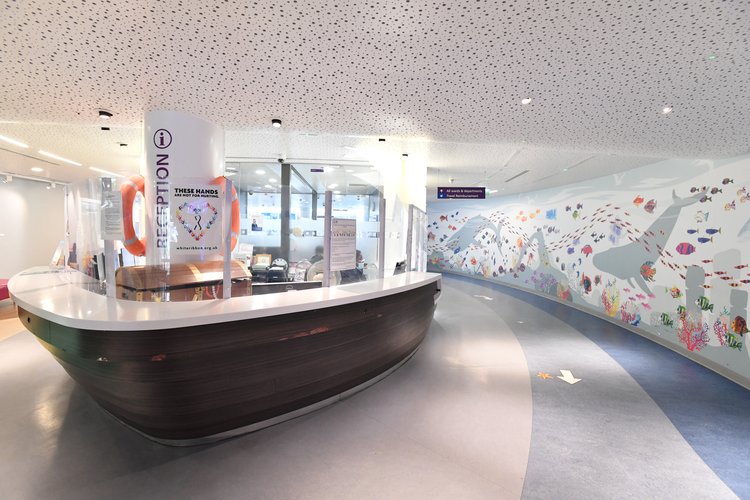 GOSH reception re-opens with new design, including a ship-shaped reception desk and a shoal of colourful fishes drawn by GOSH patients in 2014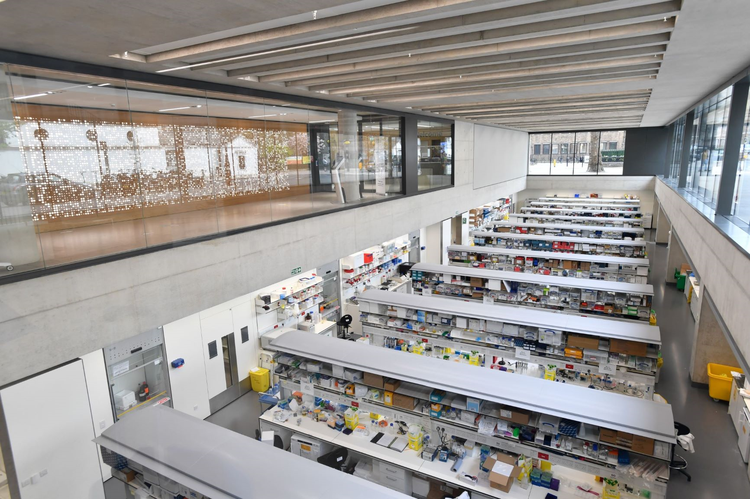 The Zayed Centre for Research into Rare Disease in Children opens in 2019. Here, pioneering research and world-leading clinical care are brought together to drive new tests, treatments and cures for children with rare and complex diseases from lab bench to bedside.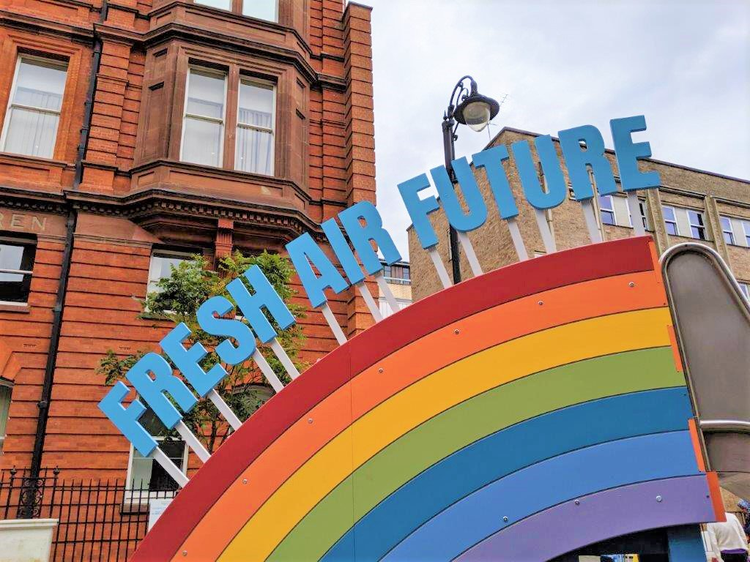 GOSH becomes the first London hospital to declare a Climate and Health Emergency in 2021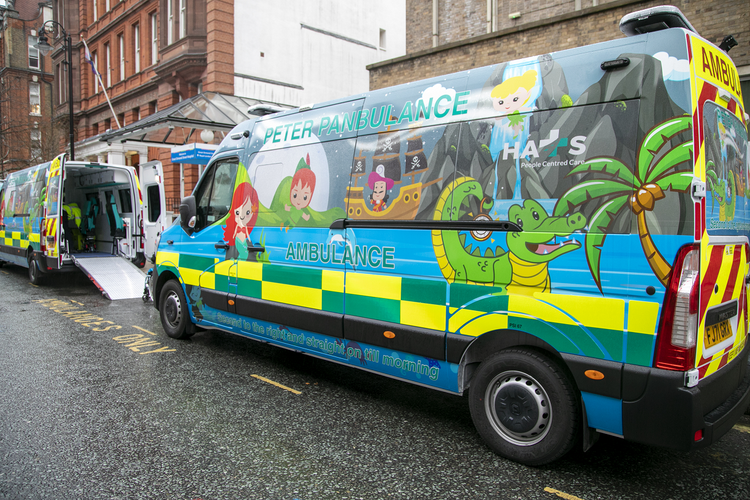 A Peter Panbulance outside GOSH in 2022. These are the UK's first electric children's ambulance fleet.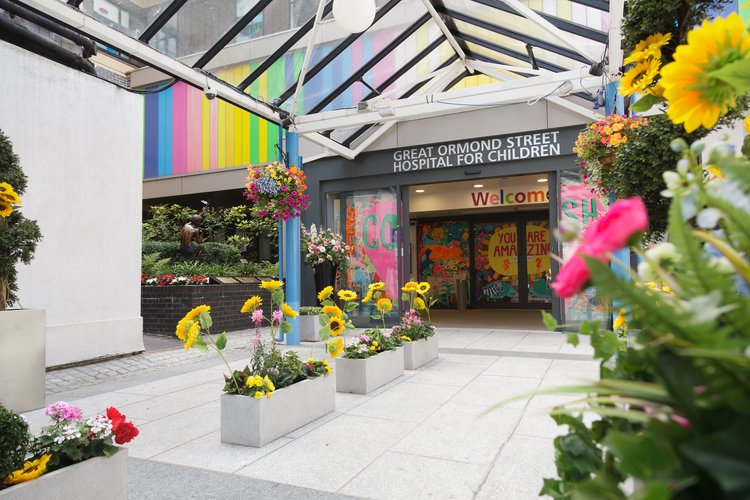 GOSH main entrance in 2022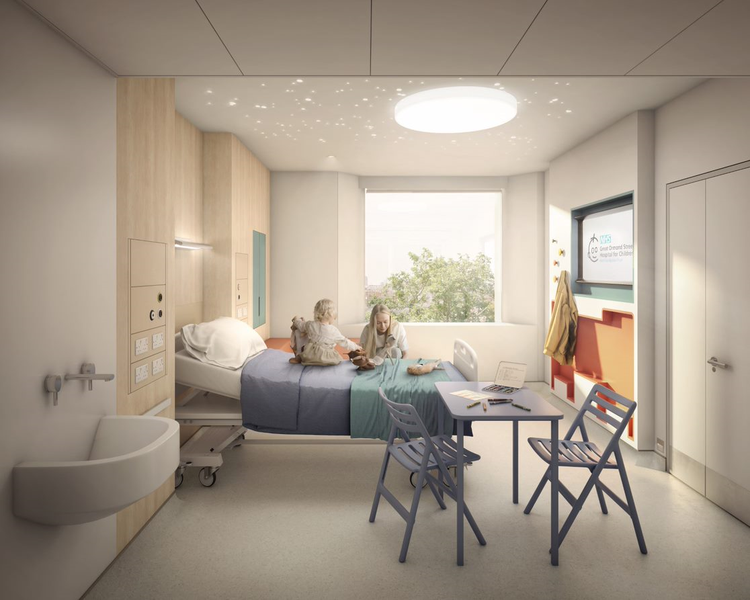 CGI image of the planned new entrance of GOSH with it's new Children's Cancer Centre. The new centre will serve as a national resource for children with rare and difficult-to-treat cancers. 
Image Credit: SecchiSmith/ BDP